AN EXPECTED 1,500 Indian-Muslim or mamak restaurants in the country are expected to close by the year-end as there are not enough foreign workers to man the eateries.
The difficulty in finding local workers to take on the role of foreign workers at these mamaks was attributed as another reason for the shuttering.
According to the Malaysian Muslim Restaurant Owners Association (PRESMA), 3,000 restaurant operators out of its 12,000 members have shut down since the COVID-19 pandemic began in March 2020 due to the lack of foreign workers entering the country.
"The lack of workers has had a major impact on the survival of the food service and restaurant industry since the ban on the entry of foreign workers was enforced," PRESMA president Datuk Jawahar Ali Taib Khan told The Malaysian Reserve.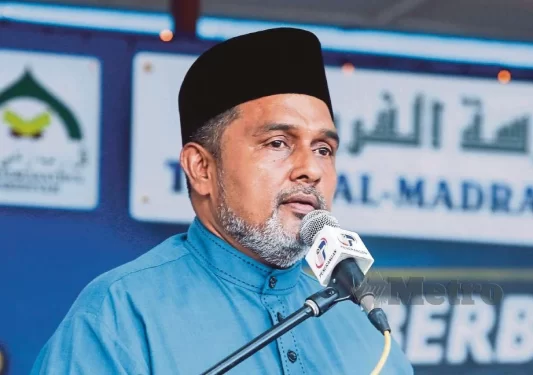 "Since the pandemic, in my chain of restaurants alone, more than 250 restaurant workers have returned to India and have not been able to re-enter the country.
"The mamak restaurant industry needs at least 30,000 more workers to fill vacancies across the country," he reportedly said.
This comes amid the human resources ministry's recent announcement that the application to hire foreign workers will be temporarily stopped from tomorrow to the end of the month to allow for a review of the application procedure.
Jawahar, meanwhile, urged the Government to extend the closure date for foreign worker recruitment until the end of October.
"Not enough time"
He said the Muslim Consumers Association (PPIM), Malaysian Indian Restaurant Owners Association (Primas) and Malaysian Muslim Wholesalers and Retailers Association (Mawar) have not had enough time to recruit foreign workers.
The Government only announced last October that it would allow foreign workers back into the country after an almost 16-month hiatus due to the COVID-19 pandemic.
"Hardly 30% of the association members have received permission for foreign workers (recruitment), while the remaining 70% of applications are still in the system," he added.
"There are quite a few new members who wish to apply for foreign workers, though they lack the required paperwork and it takes a while to compile such documents," New Straits Times quoted him as saying.
He said the Government's temporarily two-week suspension for the recruitment application of migrant workers will have a big impact on restauranters like PRESMA as the labour shortage has not been resolved.
"Traders require the services of foreign workers, especially in the endemic phase," he said.
PPIM head activist Datuk Nadzim Johan, on the other hand, said the security control and cleaning industries have also been affected as a result of insufficient foreign workers.
The Federation of Malaysian Manufacturers (FMM) has since opposed the two-week suspension of the foreign worker application procedure, saying it would disrupt the current economic recovery by derailing the manpower planning of the industry.
Earlier today, DAP national chairman Lim Guan Eng called on Human Resources Minister Datuk Seri M. Saravanan to "suspend himself and his officials for two weeks" instead of imposing unnecessary hardship on businesses by imposing the two-week suspension. — Aug 14, 2022
Article by: Focus Malaysia
NOT ENOUGH FOREIGN WORKERS, LOCALS NOT KEEN TO JOIN, SO 1.5K MAMAKS TO CLOSE
https://focusmalaysia.my/not-enough-foreign-workers-locals-not-keen-to-join-so-1-5k-mamaks-to-close/